Posted on
October 10th, 2017
by bryant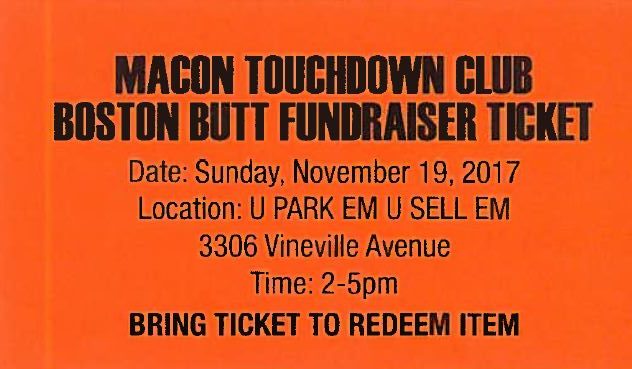 The Macon Touchdown Club is having our 6th Annual Boston Butt Sale. The price of the tickets are $35.00. The Boston Butts will be fully cooked and available for pick-up on Sunday, November 19th between 2:00 and 5:00pm at U Park EM U SELL EM, located at 3306 Vineville Avenue.
The proceeds benefit the Bobby Sanders Memorial Scholarship awarded by the Macon Touchdown Club. Each year the Macon Touchdown Club awards 5 scholarships to high school seniors.
Tickets are available through any of the Macon Touchdown Club members.